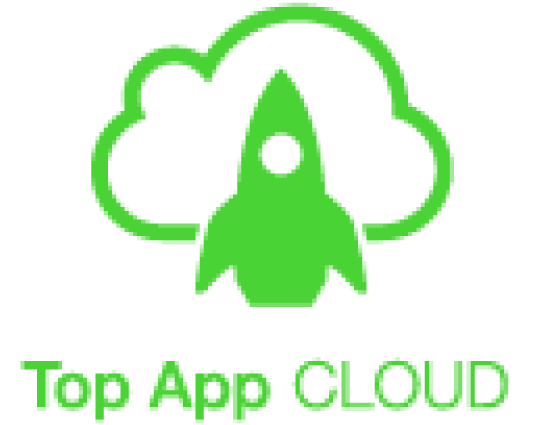 Privacy Policy
As used in this Privacy Policy, "Top App d.o.o.", "We", "Us" or "Our", refers to Top App d.o.o., registered at Špruha 19, Trzin, Slovenia.

This Privacy Policy is part of and incorporated by reference into the Terms of Service (the "Terms") governing the use of all "Top App" branded software applications (the "Application/s"), which may operate on any type of computing device (including without limitation, a mobile device), and applies to your use of the Applications and/or topapp.si, and/or URL which may replace it or which may be added to the list of websites published by us and linking to this Privacy Policy (the "Website/s").

By agreeing to the Terms and/or using the Websites or the Applications, you particularly agree to the collection, use and disclosure of your information (including personal information) in accordance with this Privacy Policy. We may collect and/or you may be asked to provide us with your information (including personal information) any time you are in contact with us or use the Applications or the Websites.

We take the privacy of our users and data security very seriously and believe in the right of our users to know which data is collected and for what purpose. We therefore strive to make our actions transparent and allow our users to control the collected data and remove it if they so wish, and we take all reasonable precautions to prevent unauthorised access to this data.

We value your privacy and will never sell your information to anyone without your knowledge and consent.

When accessing to our website and using any of our services you consent to the collection, transfer, manipulation, storage, disclosure and other uses of your information as described in this Privacy Policy. Irrespective of which country you are based in, you authorise Top App to use your information in, and as a result to transfer it to and store it in, Slovenia and any other country where Top App, or any third party service providers acting on its behalf, operates. Privacy and data protection laws in some of these countries may vary from the laws in the country where you are based.

Please read this Privacy Policy in order to learn more about the data we collect, what do we use it for and how we protect your privacy.

1. Collected data and what is it used for

We may collect any or all of the information that you give us together with data about your use of the website and applications, but we will primarily use the collected data to provide you with a satisfactory service and enhance your Top App experience.

1.1. Collection of device and technical information

We might collect the data necessary for you to use our app and for us to maintain and analyse the functioning of the app and to personalise the content of the app.

We automatically obtain certain information about your computing device, including IP address; Country code; Time zone; session start/stop time; IDFVs, Language; Network status (WiFi, etc.), browser plug-in types and versions; platform, SDK version, timestamp; Technical device information (e.g. device model and name, operating system name and version, CPU information, storage size, screen size, firmware, software API key identifier for application, Push notifications token. Although some of this information (such as IDFA, IDFV, IP address) may uniquely identify your device, this information does not identify you personally. Some legislation (such as US) may treat information that uniquely identifies your device as personal information.

1.2. Collection of classical personal information

We may also collect personally identifiable information about you (such as your name and surname, email address), as well as non-personally identifiable information (such as age range and gender) that you provide us by using our Applications, when you voluntarily register with Top App, request information using the Websites or Applications, or contact us directly.

We will only use the contact information you provide to us (for example, your name and email address) for the purpose for which you provided it to us. We will not share this data with third parties.

If you wish to delete your contact information that we received upon your specific email inquiry, please send an e-mail to support@topapp.si and your e-mail will be deleted from our database.

1.3. Email address

We ask you for your e-mail the first time you open the app, but we make it clear that it is optional. Your email will only be used to send you informational and promotional content or to provide customer support. You can use an email address that does not reveal your identity.

1.4. Social network connections

Users may choose to log in to Top App apps/games using Third Parties Social Network accounts or connect with them for posting, if they do so, they will have those connections saved in Top App apps/games. By logging in to the Application using Third Party Social Network or by using the Application to share content on such Third Party Social Network, you are authorising us to collect, store, and use any and all information, in accordance with this Privacy Policy, that you agreed that such third parties could provide to us through the Application Programming Interfaces ("API"). Your agreement takes place when you "accept" or "allow" (or similar terms) one of our applications on such Third Party Social Networks. The information you allow us to access varies by Application, and it is affected by the privacy settings you and your friends establish on those Third Party Social Networks. You can control and find out more about these settings at Facebook and Game Centre.

1.5.Sharing of information upon your request

We access your social network profile if you allow us to for the purposes of using in-app features.

These third party sites are governed by their own privacy policies and end user agreements and we are not responsible for, and have no control over, the sharing practices or policies of the third parties that operate those sites.

We may access and store some or all of the following information, as allowed by you, Third Party Social Networks and your preferences: (i) your basic information from your profile, such as your name, surname, email address, login ID, player identifier string; (ii) your photos and videos. The Application may further ask you to allow us to (i) post on such Third Party Social Networks on your behalf (e.g. photos, e-cards, videos and status updates) and to (ii) manage your notifications (access your notifications and mark them as read). Please keep in mind that we will only do that if specifically directed by you and we will store ID and your full name for the purposes of user identification. Other information will be merely stored within the Application on your device so that the Application will be able to communicate with Third Party Social Network directly.

1.6.Consent to public display of data upon your acceptance

We may publicly display your data when you participate in app related activities for the purposes of user identification.

If you use Third Party Social Networks to participate in app related activities, including but not limited to participation in downloading and uploading of content, Top App may also collect, use, store, transmit and publicly display statistical data regarding app. Data that personally identifies you is collected, used, stored and transmitted in accordance with this Privacy Policy.

1.7. Our use of information collected from you

We use the information collected from you for delivering and promoting our services, internal analysis and research to improve the services. You hereby allow us to collect, process and store the data as stated in this Privacy Policy. We use the information we collect about you/your computing device to deliver services to you and to operate our business. Such use by us and by our Partners may include:
Delivering our services: developing, delivering and improving our products, services, and content, tailoring our products and services, providing software updates and product support, understanding and analysing trends in connection with usage of the Applications and the Websites, administering the Applications and the Websites, and customer communications. For information that can be treated as personal information in some legislation, we use only device identifiers.
Analytics and research: Understanding and analysing trends in connection with the usage of the Applications and the Website, auditing, learning about user behaviour within the Applications and the Websites (how often you use the Application/Website, the events that occur within the Application/Website, aggregated usage, performance data etc.), gathering demographic information about our user base, data about where the Application was downloaded from. For information that can be treated as personal information in some legislation, we use only device identifiers. We use the data we receive from Third Party Social Network for internal analytics.
For a detailed explanation about what information is being used for what purposes and by which Partners please see the "Cookie" section of this Privacy Policy.

1.8.Push notifications

We will only use push notifications to remind you about your activities within the Application. You will receive push notifications only if you are subscribed to push notifications in the Application. You can unsubscribe in accordance with instruction provided for your device. We collect push notification tokens in order for us to be able to determine whether you are subscribed to push notifications. When you decide to unsubscribe from push notifications, such push notification tokens will be deleted from our database.

2. Storing of information

We store your information for as long as needed to provide you with our services. We may store information longer, but only in a way that it cannot be tracked back to you. We delete the information as soon as we do not need them for providing our services.

2.1. For EU Countries

We store personal information as long as it is needed for the provision of our services. Traffic information is erased or made anonymous when it is no longer needed for the purpose of the transmission or, in the case of payable services, up to the end of the period during which the bill may lawfully be challenged or payment pursued. Location information is stored to the extent and for the duration necessary for the provision of a value-added service. Cookies, direct marketing and provision of value-added services information (including traffic information used for these purposes) is stored as long as the same is necessary for the provision of these activities, or up to the time when a user opts out from such use in accordance with this Privacy Policy and the "Access to Personal Information" section herein. Other information is stored for as long as we consider it to be necessary for the provision of our services. This section shall not prevent any technical storage or access to information for the sole purpose of carrying out the transmission of a communication or as strictly necessary in order for us to provide the service you requested.

2.2. For US

We will retain collected information for the period necessary to fulfil the purposes outlined in this Privacy Policy unless a longer retention period is required or permitted by applicable legislation.

Storing might be different depending on the territory of collecting the information and the applicable legislation, but we always strive to store the information only as long as it is needed for the purposes of providing, improving or personalising our services.

3. Deletion of information

When information is no longer needed, we shall delete it using reasonable measures to protect the information from unauthorised access or use.

4. Protection of personal information

We have implemented: reasonable security measures to protect the confidentiality, security and integrity of the collected information, and to prevent unauthorised access and the use of information contrary to this Privacy Policy. Although we use commercially reasonable efforts to assure that your information remains secure when maintained by us, please be aware that no security measures are perfect or impenetrable.

5. Integrity of personal information

We strive to enable you to keep your information accurate, complete and up to date. You can access, check and ensure the integrity of your information as described below.

6. Information collection relating to children

We consider ourselves to be family oriented, however we have decided to voluntarily implement higher child protection standards even though our products and services are not directed to, and we do not knowingly collect personal information from, children under 13. If we learn that we have collected personal information of a child under 13, we will take all reasonable steps to delete the information as soon as possible. If you become aware that your child has provided us with personal information without your consent, please contact us at support@topapp.si.

7. In-app purchases

Our Applications enable in-app purchases.

Our Applications are free, however they might include in-app purchases. In-app purchases may be made only upon entering the app store password and you are responsible for maintaining the security of such password. You should be aware of the 20-minute window after the downloading of an Application, during which in-app purchases may be made without inserting an in-app store password. You should also take into account that some operating systems on mobile phones do not require entering of the app store account password to carry out in-app purchases.
Subscriptions Invoice is billed on a subscription basis. The effective date of the billing cycle will begin on the date of your purchase. You will be billed on a recurring monthly or annual basis, depending on the subscription that you purchased. Subscriptions are charged to your Apple App Store or Google Play Account at confirmation of purchase. Your subscription will automatically renew, and will automatically be charged without confirmation to your Apple App Store or Google Play Account, if you do not cancel your subscription more than 24 hours before the renewal date. Any unused portion of a free trial period, if offered, will be forfeited when you purchase a subscription.

8. Opt-out

You are always free to opt out from the future collection of your personal information by Top App in accordance with this Privacy Policy by uninstalling all the Applications from each of your computing devices and discontinuing use of the Websites.

9. Cookies

A cookie is a piece of data stored on the user's computer tied to information about the user. Most browsers allow you to disable cookies or set your browser to alert you when cookies are being sent to your computer. Please note that removing or blocking cookies may affect your user experience and you may have to manually adjust some preferences every time you visit our website and some functionalities may not work.

When you visit our website, you agree that we may place cookies to your computer that uniquely identify your browser. We use cookies for very limited purposes, that is to improve the quality of our service by storing user preferences and other customisation functions and to track usage information. Cookies also enable us to provide you a personalised experience, which is in line with your settings.

9.1. Social network cookies

If you are a user of various social networks you very likely already have cookies provided by those social networks on your computer. As we use the Like / Tweet/ +1 buttons on our title page those social networks are able to detect your presence on topapp.si using their cookie already stored on your computer. These cases are covered by the privacy policies of the social networks that you use.

9.2. Google Analytics cookie

As a great number of internet sites, we use Google analytics to measure the usage of our website. Google Analytics uses a cookie to more efficiently track individual users of the site.

10 Analytics

10.1. Google Analytics

Top App utilises Google Analytics, a web analytics tool, that helps Top App understand how users engage with our Site, so that we can review and improve our Services. Google Analytics collects information anonymously. It provides a report to Top App with website trends without identifying individual visitors. Site usage is tracked using Google Analytics in accordance with their Privacy Policy . However, if you do not want your data to be used by Google Analytics, you may opt-out by installing Google Analytics Opt-out Browser Add-on .

10.2. Do Not Track

"Do Not Track" is a feature enabled on some browsers that sends a signal to request that a web application disable its tracking or cross-site user tracking. We do not do any cross-site user tracking for advertising purposes, we only use cookies for analytical/sharing/authentication purposes mentioned above. We are however legally obliged to disclose that: "At present, Top App does not respond to or alter its practices when a Do Not Track signal is received."

10.3. Fabric SDK

Fabric SDK provides us with the ability to capture and collect crash logs through the Crashlytics service (Crashlytics privacy policy can be found at https://get.fabric.io/crashlytics?locale=en-gb#Privacy ), and we collect statistical data on the usage of our app through Answers (Answers privacy policy can be found at https://answers.io/img/privacy.pdf ).

10.4. Firebase SDK

Firebase SDK provides us with the ability to and collect collect statistical data on the usage of our app (Firebase privacy policy can be found at https://www.firebase.com/terms/privacy-policy.html ).

10.5. Flurry SDK

Flurry SDK provides us with the ability to and collect statistical data on the usage of our app (Flurry privacy policy can be found at https://policies.yahoo.com/us/en/yahoo/privacy/index.htm ).

10.6. Facebook SDK

Facebook SDK provides us with the ability to interact with the Facebook Platform for integration with Facebook if and when you choose to connect your Facebook account. The Facebook Platform Privacy Policy can be found at: https://developers.facebook.com/policy/) and the Facebook Privacy Policy can be found at: https://www.facebook.com/policy.php. Facebook SDK also collects statistical data on the usage of our app.

10.7. Adjust SDK

Adjust SDK provides us with the ability to and collect statistical data on the usage of our app. Adjust privacy policy can be found at https://www.adjust.com/privacy-policy/

10.8. Tenjin SDK

Tenjin is a tool we use for attribution, Privacy policy can be found at https://www.tenjin.io/privacy

10.9. Amplitude SDK

Amplitude is a tool we use for analytics, privacy policy can be found at https://www.amplitude.com/privacy

10.10. Third Parties

We may provide links and/or connections to third-party websites or services from our website and our mobile applications. We are not responsible for the practices employed by websites or services linked to or from Top App website or applications, including the information or content contained therein.

Please remember that when you use a link to go from the Top App website or applications to another website or service, our Privacy Policy does not apply to third-party websites or services. Your browsing and interaction on any third-party website or service, including those linked on our website or in our applications, are subject to that third party's own rules and policies. We are not responsible for the privacy practices or content of these third-party sites.

11. Support

If you have further questions or any concerns regarding privacy with Top App and have already signed up in Top App, the best way to get the answers is to contact us by email at support@topapp.si.

If you submit a support request, we may receive your email address and other information you provide related to your support request ("Support Information"). We use Support Information only to provide support to you. We don't rent, sell or share your email address unless we have your express consent and in the following circumstances:
We may share your Support Information with our support providers, but only for the purpose of providing support to you.
We may share your email address and Support Information to enforce compliance with our mobile application license agreements and user agreements, to respond to legal requirements, when legally required to do so, and at the request of governmental authorities.
We may share your email address and Support Information with a successor entity or in connection with a corporate merger, consolidation, sale of assets or other corporate reorganisation provided that use of your email address is otherwise in compliance with this Privacy Policy.
12. Changes to this Privacy Policy

We may amend this Privacy Policy from time to time. Any changes will be placed here and the amended version will supersede this version of our Privacy Policy. Use of information we collect is subject to the Privacy Policy in effect at the time such information is collected. We will take reasonable steps to draw your attention to any changes in our Privacy Policy. However, to be on the safe side, we suggest that you read this document each time you use the website to ensure that it still meets with your approval.

If we make changes in the way we use your email address, we will notify you in advance of posting by email. Such modifications will become effective on the date set forth in the email.

For general information please feel free to contact us via contacts provided on topapp.si and for privacy question via support@topapp.si.








Terms of service
This web page represents a legal document that serves as our Terms of Service and it governs the legal terms of our websites, https://cloud.topapp.si, and any associated web-based and mobile applications (collectively, "Service"), as owned and operated by TOP APP d.o.o.
Capitalized terms, unless otherwise defined, have the meaning specified within the Definitions section below. This Terms of Service, along with our Privacy Policy, any mobile license agreement, and other posted guidelines within our Service, collectively "Legal Terms", constitute the entire and only agreement between you and TOP APP d.o.o., and supersede all other agreements, representations, warranties and understandings with respect to our Service and the subject matter contained herein. We may amend our Legal Terms at any time without specific notice to you. The latest copies of our Legal Terms will be posted on our Website, and you should review all Legal Terms prior to using our Service. After any revisions to our Legal Terms are posted, you agree to be bound to any such changes to them. Therefore, it is important for you to periodically review our Legal Terms to make sure you still agree to them.
By using our Website, you agree to fully comply with and be bound by our Legal Terms. Please review them carefully. If you do not accept our Legal Terms, do not access and use our Service. If you have already accessed our Service and do not accept our Legal Terms, you should immediately discontinue use of our Service. The last update to our Terms of Service was posted on Januar 27, 2016.
Definitions
The terms "us" or "we" or "our" refers to TOP APP d.o.o., the owner of the Service. A "Visitor" is someone who merely browses our Service, but has not registered as Member. A "Member" is an individual that has registered with us to use our Service. Our "Service" represents the collective functionality and features as offered through our Service to our Members. A "User" is a collective identifier that refers to either a Visitor or a Member. All text, information, graphics, audio, video, and data offered through our Service are collectively known as our "Content".
Warranty Disclaimer
Your access to and use of the Services or any Content is at your own risk. YOU UNDERSTAND AND AGREE THAT THE SERVICES ARE PROVIDED TO YOU ON AN "AS IS" AND "AS AVAILABLE" BASIS. WITHOUT LIMITING THE FOREGOING, TO THE FULL EXTENT PERMITTED BY LAW, TOP APP d.o.o. DISCLAIMS ALL WARRANTIES, EXPRESS OR IMPLIED, OF MERCHANTABILITY, FITNESS FOR A PARTICULAR PURPOSE, OR NON-INFRINGEMENT. TOP APP d.o.o. makes no representations or warranties of any kind with respect to the Services, including any representation or warranty that the use of the Services will (a) be timely, uninterrupted or error-free or operate in combination with any other hardware, software, system or data, (b) meet your requirements or expectations, (c) be free from errors or that defects will be corrected, or (d) be free of viruses or other harmful components.
Legal Compliance
You agree to comply with all applicable domestic and international laws, statutes, ordinances, and regulations regarding your use of our Service. TOP APP d.o.o. reserves the right to investigate complaints or reported violations of our Legal Terms and to take any action we deem appropriate, including but not limited to cancelling your Member account, reporting any suspected unlawful activity to law enforcement officials, regulators, or other third parties and disclosing any information necessary or appropriate to such persons or entities relating to your profile, email addresses, usage history, posted materials, IP addresses and traffic information, as allowed under our Privacy Policy.
Limitation of Liability
To the maximum extent permitted by applicable law, TOP APP d.o.o. shall not be liable for: (a) any indirect, incidental, exemplary punitive, or consequential damages of any kind whatsoever; (b) loss of: profits, revenue, data, use, good-will, or other intangible losses; (c) damages relating to your access to, use of, or inability to access or use the services; (d) damages relating to any conduct or content of any third party or subscriber using the services, including without limitation, defamatory, offensive or illegal conduct or content; and/or (e) damages in any manner relating to any content. This limitation applies to all claims, whether based on warranty, contract, tort, or any other legal theory, whether or not TOP APP d.o.o. has been informed of the possibility of such damage, and further where a remedy set forth herein is found to have failed its essential purpose.
Intellectual Property
Our Service may contain trademarks as well as those of our affiliates or other companies, in the form of words, graphics, and logos. Your use of our Service does not constitute any right or license for you to use such trademarks, without the prior written permission of the corresponding trademark owner. Our Service is also protected under international copyright laws. The copying, redistribution, use or publication by you of any portion of our Service is strictly prohibited. Your use of our Service does not grant you ownership rights of any kind in our Service.
Using your account
TOP APP d.o.o. hereby grants you a royalty-free, nonexclusive, worldwide, non-transferable, right and license to access, use and execute the Service and its related software for the applicable subscription term subject to the restrictions set forth in these Terms. The Service is owned and operated by TOP APP d.o.o. and provided to You on a subscription basis; TOP APP d.o.o. is not transferring ownership or title to the Service to You.
The Service is made available for download solely for use by You and only according to these Terms. Any reproduction, resale or redistribution of the Service that is not in accordance with these Terms is expressly prohibited, and may result in civil and criminal penalties. Violators will be prosecuted to the maximum extent possible. The license granted hereunder may not be transferred by You to any third party and is non-exclusive.
You acknowledge that the Services and their related software are proprietary to TOP APP d.o.o. and/or its suppliers and are protected by copyrights, trademarks, service marks, patents and/or other proprietary rights and laws. You may not remove any proprietary notices or labels from any of the Services. You may not alter, modify, redistribute, sell, auction, decompile, reverse engineer, disassemble or otherwise reduce any of the Services to a human-readable form. You may not reproduce, distribute or create any derivative works based on the Services without expressly being authorized in writing to do so by TOP APP. Further, You may not rent, lease, grant a security interest in or otherwise transfer any rights to the Services. All rights not expressly granted in these Terms are reserved to TOP APP and its suppliers.
The license granted hereunder entitles You to receive any and all standard updates and support that TOP APP provides to all users of its Services, generally. Notwithstanding the previous sentence, TOP APP reserves the right to charge all of its users fees for any future versions of, or premium (i.e., charged for) upgrades to, the Services. You understand that TOP APP may update or modify any of the Services and their related software at any time, but is under no obligation to inform You of any such updates or modifications. For the avoidance of doubt, unless TOP APP chooses to provide such updates or modifications to all of its users, these Terms do not grant You any right, license or interest in or to any premium support, maintenance, improvements, modifications, enhancements or upgrades to the Services or their related software.
You are solely responsible for the content of Your computer(s) and Your TOP APP account and any transmissions made when using the Services. Your use of the Services are subject to the Terms set forth herein and all applicable laws, rules and regulations, including local, state, national and international laws, rules and regulations (including without limitation those governing account collection, export control, consumer protection, unfair competition, anti-discrimination or false advertising). When using any of the Services You hereby agree: (i) to comply with all applicable laws, rules and regulations, including local, state, national and international laws, rules and regulations (including without limitation those governing account collection, export control, consumer protection, unfair competition, anti-discrimination or false advertising); (ii) not to use the Service to post, distribute, or otherwise make available or transmit any software or other computer files that contain a virus, trojan horse, worm or other harmful or destructive component; (iii) not to use the Service for any illegal purposes; (iv) not to delete from the Service or its related software, documentation or any TOP APP Service used in connection with the Service, any legal notices, disclaimers, or proprietary notices such as copyright or trademark notices, or modify any logos that You do not own or have express permission to modify; (v) not to use the Service to interfere or disrupt any other networks connected to the Service; (vi) not to use the Service to infringe any third party's copyright, patent, trademark, trade secret or other proprietary rights or rights of publicity or privacy; and (vii) not to use the Service to distribute any unlawful, harassing, libelous, defamatory, racist, indecent, abusive, violent, threatening, intimidating, harmful, vulgar, obscene, offensive or otherwise objectionable material of any kind or nature. You shall not access or use someone else's TOP APP account at any time, without first obtaining the permission of the account holder. You agree that You are responsible for all actions and inactions of Your employees, consultants, or any other third party that You allow to access Your TOP APP account, and You agree to use commercially reasonable efforts to monitor such third party users.
Payments, fees and renewals
Accepted Methods of Payment:
Payment of Subscriptions.
Payment of the subscription fee is upfront for the selected period and must be by credit card charge, PayPal® charge, Apple App Store or invoice, and Your subscription will not be automatically renewed. All payments are processed by Braintree, Paypal or Apple App Store.
Free Subscriptions. Notwithstanding the above, Your subscription to any of TOP APP's free Services do not require the payment of a subscription fee. TOP APP reserves the right, in its sole and absolute discretion, to restrict or limit the number of "free" or "basic" versions of the Services that may be used by any individual, entity or group of entities.
EU customers. The price for the service may vary, as per EU VAT regulative, VAT must be declared based on your residency. Price is calculated after you provide proper residency information.
No Cancellations. Notwithstanding any provision of these Terms or any course of dealing between the parties, You may not cancel, terminate or rescind a subscription during its term. Any and all payments by You to TOP APP for access to the Services are final.
Paying via PayPal®. TOP APP also accepts payment via PayPal®. In order to pay with PayPal, You must have an account with PayPal. When You select PayPal to make payments, the transaction is re-directed from TOP APP's site to PayPal's payment site. When PayPal is used, Your financial information is not shared with TOP APP. Once directed to PayPal's site, PayPal is charged with protecting Your personal and financial information. Your PayPal account and any activities related thereto shall be subject to PayPal's terms and conditions and any information provided to PayPal in relation thereto will be governed by PayPal's privacy policy. Once payment is complete via PayPal, PayPal will email a receipt for this transaction. TOP APP reserves the right to request proof of identity from any PayPal member.
Payment Due. Unless otherwise provided for herein, payment of all fees are due and payable to TOP APP without demand, invoicing or notice before the commencement of the subscription period to which those fees apply.
Taxes. You agree to be responsible for and to pay any applicable sales, personal property, use, VAT, excise, withholding, or any other taxes that may be imposed, based on this license, or the use or possession of a Service, or any software or other product provided under these Terms, excluding any taxes based on net income payable by TOP APP. If You are exempt from paying any sales, use or other taxes, You must provide TOP APP with appropriate evidence of tax exemption for all relevant jurisdictions.
Sales, Promotional Offers, Coupons, Credits. Sales, promotions and other special discounted pricing offers are temporary and upon the renewal of Your subscription, any such discounted pricing offers may expire. TOP APP reserves the right to discontinue or modify any coupons, credits, sales and special promotional offers at its sole discretion.
Use of personal data
Please refer to our Privacy Policy.
Links to Other Websites
Our Service may contain links to third party websites. These links are provided solely as a convenience to you. By linking to these websites, we do not create or have an affiliation with, or sponsor such third party websites. The inclusion of links within our Service does not constitute any endorsement, guarantee, warranty, or recommendation of such third party websites. TOP APP d.o.o. has no control over the legal documents and privacy practices of third party websites; as such, you access any such third party websites at your own risk.
General Terms
Our Legal Terms shall be treated as though it were executed and performed in Slovenia, and shall be governed by and construed in accordance with the laws of Slovenia, without regard to conflict of law principles. In addition, you agree to submit to the personal jurisdiction and venue of such courts. Our failure to enforce any provision of our Legal Terms shall not be deemed a waiver of such provision nor of the right to enforce such provision. The rights of TOP APP d.o.o. under our Legal Terms shall survive the termination of our Legal Terms.
Suspension & Termination
Top App d.o.o., specifically reserves the right to terminate or suspend your access to all or part of the Services with or without notice and for any reason, including, but not limited to, breach of this Agreement. Any suspected fraudulent, abusive, fax spam or illegal activity may be grounds for terminating your relationship and may be referred to appropriate law enforcement authorities. Upon termination or suspension, regardless of the reasons therefore, your right to use the services available on this application immediately ceases, and you acknowledge and agree that we may immediately deactivate or delete your account and all related information and files in your account and/or bar any further access to such files or the application. We shall not be liable to you or any third party for any claims or damages arising out of any termination or suspension or any other actions taken by us in connection with such termination or suspension
Indemnity
You will indemnify and hold us (and Our officers, agents, and employees) harmless from any claim or demand, including reasonable attorneys' fees, made by any third party due to or arising out of your breach of this Agreement, or your violation of any law or the rights of a third party.
Mobile applications
Google and Apple have no obligation at all to provide any support or maintenance services in relation to the Android Application and Apple Application. If you have any maintenance or support questions in relation to the Application, please contact us, not Google or Apple, using the contact details at the end of these terms.
Contacting Us
If you have any questions about this Terms of Service, please contact us at:
TOP APP d.o.o.
Trzin, Slovenia
web: http://www.topapp.si mail: support@topapp.si
phone: +386 40 826161